Swimwear as a mother can be a nightmare. The having of babies is not so kind upon the tummy.
Swimming Costumes and high wasted bikinis are the best way to cover that mum tum. That doesn't mean you can't swim in style. Here are some current costumes that will make the best of your figure without lacking in fashion.
Flattering to the figure by drawing your eye to the center.
Cover the tum and drawing the eye to an alternative figure shape
Full coverage and distracting print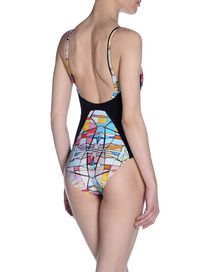 Bikinis aren't impossible, go for a high wasted. The Flagpole Swim below not only covers well but also has a flattering design.
Beautiful Print Swimsuit
Beautiful cut out swim suit that covers the lower tummy
Click to browse
Click to Browse
And need a shoe perfect for the beach? (currently 50% off a bargain £22.50)
Click to browse
Best Value Pick
This high wasted Polka Dot Bikini from Top Shop is playful and great value. Currently reduced to £27.20
Click to Browse

Just because we are mums doesn't mean we can't wear fashionable swim wear. A bit of savvy shopping and even a bikini isn't out of reach.


Check out my twitter, Google plus and Covet Me for more fashion must haves